Final Report Symposium
TTI held a symposium for the final report on the achievement of "Cutting-edge Engineering Education through Introducing Practice-Based Active Learning".
At this symposium, we had special invited talks and guest speakers from the project related organization to discuss education in graduate school in future with wide views. This program was adopted as the "Program for Enhancing Systematic Education in Graduate Schools" by the Ministry of Education, Culture, Sports, Science and Technology in the 2008 fiscal year.
This program have aggressively worked on internship, field-search, teaching asistant, on-line courses with collaborative universities abroad, and dual degree program to enhance the quality of education in graduate school.
We are looking forward to your attendance.
   
【Date】   March 9, 2011 (Wed.) 13:00~17:00
【Place】  Nagoya Congress Center
International Conference Room
→HP:Nagoya Congress Center
* Open to the public (no admission fee required)
* Seating capacity: 100


2008-2010 Japan's Ministry of Education, Culture, Sports, Science and Technology
Program for Enhancing Systematic Education in Graduate Schools
Final Report Symposium for "Cutting-edge Engineering Education through Introducing Practice-Based Active Learning"
      * Japanese and English will be spoken simultaneously *
〈Program〉
SessionⅠ 13:00 - 14:15
 Welcome/Greetings: Dr. Hiroyuki Sakaki  【PLAY】
               President, Toyota Technological Institute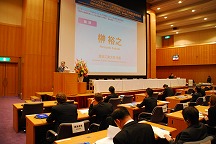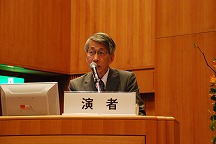 Greetings and Short Introduction: Mr. Sentaro Ishikawa, Senior Specialist
The Ministry of Education, Culter, Sports, Sience and Technology【PLAY】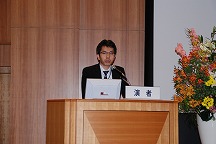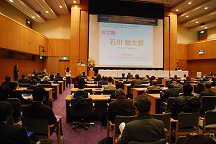 Summary Report: Prof. Dr. Masamichi Yoshimura【PLAY】
Toyota Technological Institute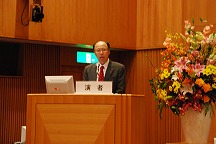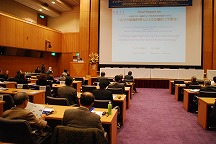 Special Invited Talk (Ⅰ): "Internship Program at MIT" (tentative)
Prof. Patricia Gercik, MIT International Science/Technology Initiative
Massachusetts Institute of Technology (MIT) 【PLAY】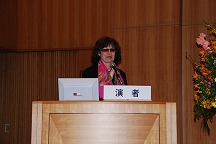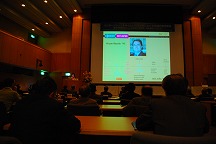 Session Ⅱ 
14:30 - 16:00
 Invited Talks from Partner Organizations:
① Dr. Ron B. Goldfarb, Senior Research Physicist, Leader, Magnetics Group
     National Institute of Standards and Technology (NIST)【PLAY】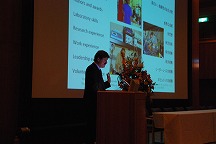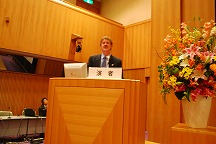 ② Dr. Laurent Le Gendre, Deputy Director, Technological Institute of St-Brieuc
Associate Professor, University of Rennes 1【PLAY】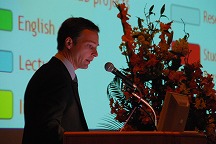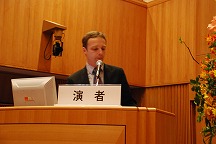 ③ Dr. Sung-Wan Kim, Chief Researcher, Production Center
Korea Institute of Industrial Technology (KITECH)【PLAY】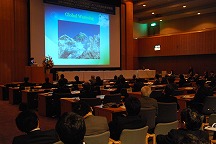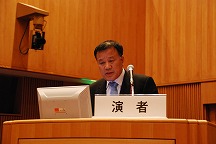 ④ Prof. Chun-Liang Lin, Distinguished Professor, Chair, Department of
     Electrical Engineering, National Chung Hsing University【PLAY】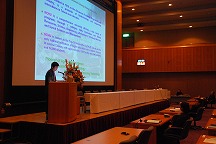 ⑤ Dr. Susumu Mukawa, Chief Researcher, Nagoya R&D Labs.
     Nippon Steel Corporation【PLAY】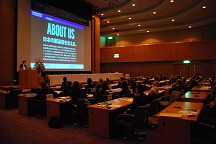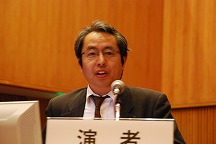 Panel Discussion
   (include Short Comment Director Ms.Michelle Kern(MIT))【PLAY】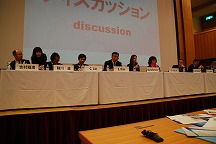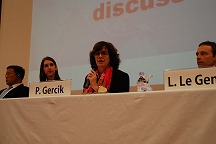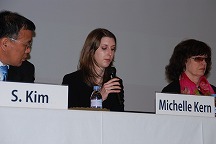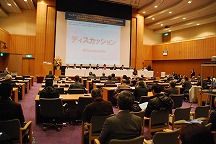 Session Ⅲ 16:20 - 17:00
 Special Invited Talk (Ⅱ):
    Mr. Kazuo Okamoto, Vice Chairman and Representative Director
    Toyota Motor Corporation【PLAY】